We are a local outreach program organized to Help those who have SERVED in our military forces.
Sponsored by Pa's Tree Service, we will volunteer our time by offering services related to our industry, to veterans in need living in the Clark County area.
Please let us know if you or somebody you know would benefit from this program!
Please support and spread the word!
You can reach us at (360) 281-7045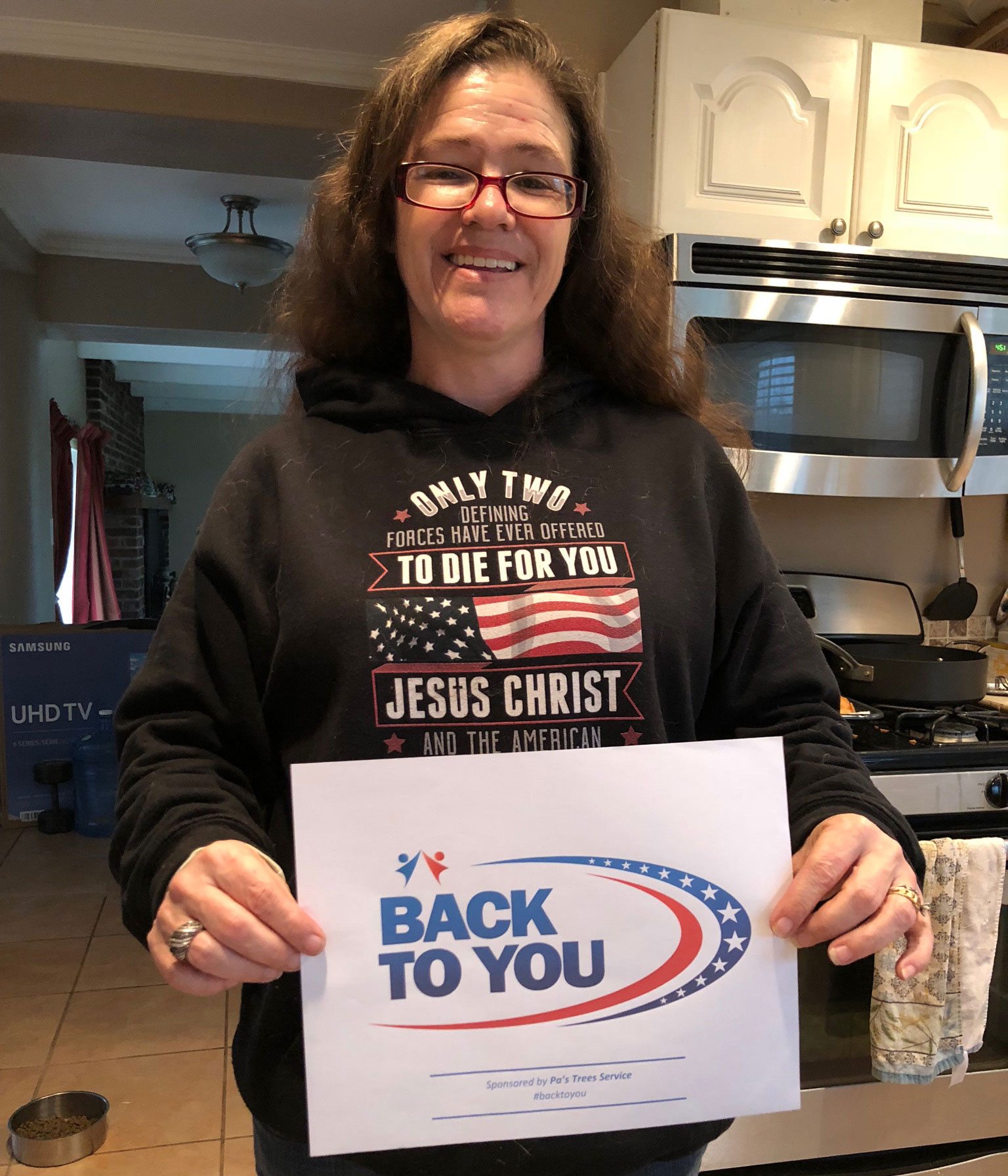 The Benefits are Real
Meet Michelle Bondurant, whose husband is a veteran that's benefited from the Back to You Program.
"There is a lot of veterans like my husband that I know cant afford regular services like that they just cant" so this is a "Wonderful program to have" plus "the crew was fabulous!"
– Michelle Bondurant – Vancouver WA